We're engaged!!
So after being married for 10 years and 3 kids later, I finally gave my wife a proper proposal. 

We left the kids home this past weekend with grandparents and headed up to Big Sur. Camping was something we did a lot the years before all the "grown up" responsibilities that came along, so I thought it would be appropriate do a surprise proposal to my wife on hiking trail. It took us 6+ hrs and a few pit stops to get to our camp site in Pfeiffer Big Sur State Park. It was cold and foggy but the weather cooperated a little bit on Sat. We hiked the Pfeiffer falls trail, didn't make it all the way up because it's usually crowded up there and I wanted pictures of just Keri and I. On the way down I pretended to setup my camera, tripod, and wireless triggers for some cute pictures and that's when I asked her to marry me… again. She said yes!  The ring was once belong to my mom, which is now my wife's, and will be passed on to our kids years from now. After all these years, we're still best friends and she's okay with all my flaws (I think I have none but she disagrees lol). My wife is such an amazing person and I'm looking forward to being on our next adventures together, whatever and whenever that maybe.
Here's the link to my post on Facebook, https://www.facebook.com/JamesTangPhotography/photos/pb.315551875177588.-2207520000.1412206808./638544426211663/?type=3&theater .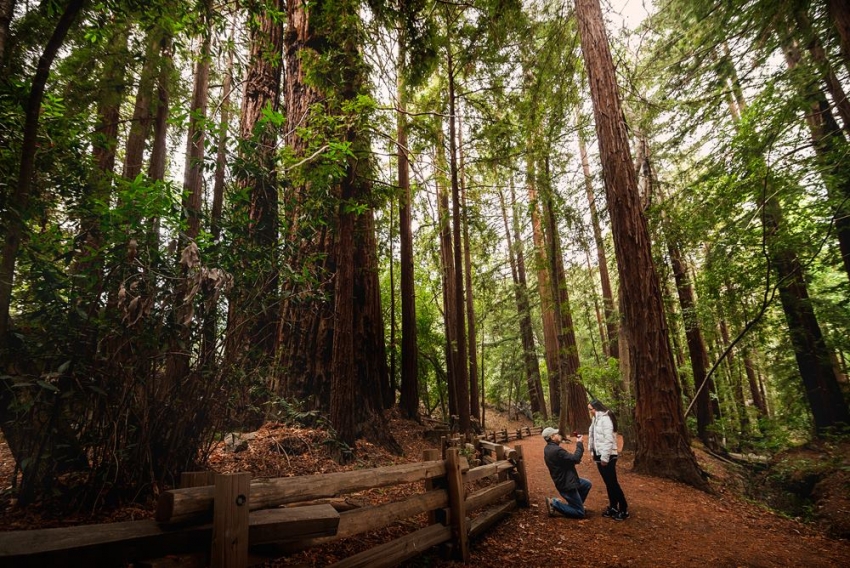 The following two tabs change content below.
I'm a hybrid wedding and portrait photographer. I use medium format 6x7 film and full frame digital cameras for my work. I'm based out of Southern California but have traveled throughout US and part of Europe to document weddings. My wedding photography style is modern, elegant, and timeless. Occasionally, I will do creative personal projects for fun.
Latest posts by James Tang (see all)